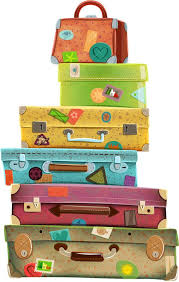 Bei Gepäckstücken die mehr als ein Gewicht von 20kg pro Person aufweisen, handelt es sich um Übergepäck. Die Gebühr für jedes extra Kilogramm beträgt gemäß unserer Partnerfluggesellschaft 15 Euro. Bitte teilen Sie uns rechtzeitig mit, ob Sie Übergepäck haben. Stellen Sie außerdem sicher, dass Ihr Gepäck kein Gas, Flaschen, Dosen, Alkoholika oder brennbare Stoffe enthält. Sollten Sie Verbotsdetails in Bezug auf die Gefahrgutverordnung (DGR) benötigen, kontaktieren Sie uns bitte, um Einzelheiten zu erfahren. Wir werden Ihnen alle erforderlichen Informationen zur Verfügung stellen.
Excess-Baggage
Excess baggage is to be considered once your baggage weight is above allowed 20 Kgs per travelling person. The charge for each excess kg as per our partner airline are 15 Euro per kg.
Please let us know well in advance if you have excess baggage. Furthermore make sure your baggage does not contain Gas containing bottles,doses,Alcoholics and burnables or flamables. Should you require Prohibition Details in regards to Dangerous Goods Regulations (DGR) kindly contact us for details we will provide you all required informations.
In regards to your dearest/pats should you require Dogs Kannel / s do contact us as to make for you things easy and snappy, let us know the Kannel size you require we will provide you.