updated/08/01.JAN.2023/FRA.
We can be your Associate at Frankfurt Main Airport!
Cargo Clearence at Frankfurt/Main Airport – Cargo City Süd 24 hours. Cost effective!
Air Freight Imports & Exports at Cargo City Süd Frankfurt/M Airport
Economical & efficient handling of different Cargoes i.e. home textile, garments, fabric, Exhibition Goods.

Cargo movement to and from all airports nationwide and worldwide

Pre-paid & collect shipments

Direct & Consolidation services

Follow-up with shippers, consignee, origin office and airline for swift movement of cargo

Issuing and arranging arrival advise / delivery orders to consignees

Customs clearance and delivery

Door to door pick-up and deliveries worldwide

Warehousing & distribution facilities.

Bonded transportation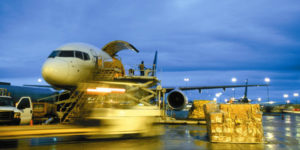 This all at very low cost.
UNACCOMPANIED BAGGAGE AS CARGO
DEPARTURE AIRPORT FRANKFURT. Low Price as 6,80€ per Kg we charge. Isn't it enticing! Be honest ! Contact us, we sweat for you, does not matter, we make you happy…..
Mail your Query to cargo@eastwestair.de